Little Ricky's Bio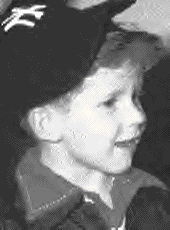 Little Ricky
Keith Thibodeaux starred as Little Ricky in "I Love Lucy" from 1956 to 1959 and also played Opie's best friend Johnny Paul Jason on the "Andy Griffith Show" from 1962 to 1966.
A child prodigy on drums, Keith was making $500 a week in the 1950s at the age of 3, touring with the Horace Heidt Orchestra, which had its own television show on CBS. Desi Arnaz and Lucille Ball saw Keith on television and asked him to audition for the role of "Little Ricky" when he was 5. Even though he says he never really wanted to act, his drumming ability won him the role. Although he took a pay cut to $300 a week, he eventually worked his way back to making $500 a week by age 9. His family moved to California and his father was given a job at Desilu Studios. Keith was living a Hollywood dream and he was the envy of most other child stars. Even off screen Desi and Lucy made him a part of their real family, inviting him to birthday parties and making him a frequent house guest. Today he still keeps in touch with Desi, Jr. and Lucie Arnaz.
Life off camera wasn't always as pleasant as what appeared on television. Still, he loved performing with Arnaz, particularly on the famous song "Babalu." He was relieved when "I Love Lucy" ended. The pressure to perform had been stressful. He found his working situation on the "Andy Griffith Show" from 1962 to 1966 to be much less stressful.
Keith's parents had split up by the time he joined the Andy Griffith cast. He longed for a home life like that of the fictional Opie, his friend on the Griffith show. At age 15, Keith's Hollywood career ended. He moved back to Louisiana with his mother. There, in 1969, he joined a rock group, David and the Giants. The group primarily toured throughout southern states and enjoyed a few regional hits. In 1971, at age 21, he received the final payment from a trust fund set up during his "I Love Lucy" days. The payment came to $8,000. He spent half of it buying a sports car and the rest on sound equipment for the band.
In the mid-1970s, when Keith's life was sinking to new lows, his mother began attending a new church. After several invitations, he finally attended a service with his mother. After attending several of the church services, he asked Christ into his life. Despite his new spiritual life, Keith continued with the bad habits he had formed while touring with the rock music group.
He married Kathy, a talented ballet dancer in 1976, and the couple moved to Southern California to seek a new life. There, Keith began watching the 700 Club. It really helped solidify his life. By 1979 he had returned to the South and to his old rock group, David and the Giants. By then, all of the members of the band were committed Christians who were playing in churches and leading people to the Lord.
In 1990, after nearly 20 years with David and the Giants, he quit the band and became the manager of his wife's company, Ballet Magnificat. The company has nine touring dancers who give more than 100 live performances each year. Their goal is to praise God with dance. Today the one-time child star looks back on his television career with fond memories and added meaning.